Title : The Alayers On The Quest : Semarang
Genre : Action Comedy
Engine : RMVX
Duration : 30 minutes (bisa lebih)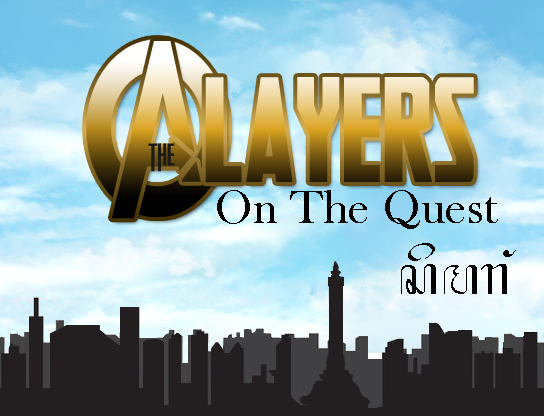 Background :
Karena sudah setahun ini masih belum ada kabar lanjutan The Alayers yang pasti para Rmer menantikannya. Maka dengan ini saya berbaik hati untuk membuat lanjutannya
Ini karena beberapa waktu lalu saya  menemukan sebuah cerita lanjutan Alayers versi anggota Rmer sini.
Sebuah karya berdasarkan komunitas pastinya lebih menarik, membuat kita lebih familiar karena mungkin kita mengenal para tokoh didalamnya, bukan sesuatu yang masih asing.
Berbeda dengan karya RM saya yang terakhir->Idealis
Kali ini saya mencoba membuat sesuatu yang berbeda, tentunya tanpa meninggalkan sentuhan yang 'aku banget'  
Membuat sebuah sekuel itu pastinya jauh lebih sulit daripada cerita awal.
Namun disini saya mengerahkan segenap jiwa saya untuk menampilkan yang terbaik.
Semoga berkenan dan Selamat Menikmati!
Story :
Sepeninggal The Sid, Kudit memutuskan untuk berlibur ke Semarang. Disana ia menemukan sebuah kasus dan musuh baru yang lebih kuat.
Link :
Code:

http://www.media*fire.com/download.php?uvchh9hooogbyax
Untuk menikmati hasil maksimal; jangan skip/mempercepat dialog.  
Saya posting sekarang..  jadinya ini bisa ditonton untuk malam mingguan bersama keluarga  
Update: ukuran file lebih kecil
sedikit penyempurnaan.
Tekan Alt + Enter untuk memperbesar layar  
POLLING
Teman-teman yang sudah download bagian musik di kota sama ending kedengeran nggak?
Dulu waktu awal-awal trid ini muncul download ->kedengeran nggak?
Mungkinkah file yang tersimpan di media*fire bisa berubah/rusak?
Soale dulu sebelum aku upload->aku coba sudah sempurna(bgm keduanya bisa dimainkan). begitu juga waktu bikin..
Tapi sekarang VXku kok nggak bisa nyetel keduanya(download-an di media*fire->karena aku kehilangan file aslinya)
Adakah yang bisa menjelaskan misteri ini?
Solved
Bila audio dibagian kota & Ending tidak terdengar berarti ada virus yang mengganjal di komputer kalian->Scan dengan antivirus terbaru
http://digimon.indonesianforum.net/
Digimon Semesta
Karya saya
(hilangkan tanda *)
Alayers On The Quest: Semarang
Eremidia Dungeon: Qarun Ruins
Majuwon Demo
Proyek ancur
Numemon Special
Rainbow Profile cerita pendek
Proyekku : Rainbow Profile (Rp)
Silahkan mampir
Spoiler: